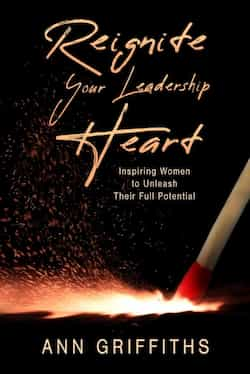 Order Here
Reignite Your Leadership Heart
or where books are sold
Paperback, E-book, or Audiobook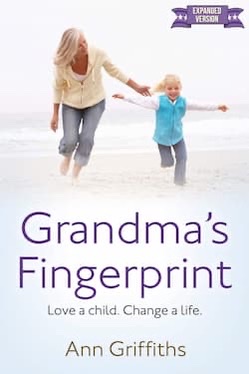 Order Here
Grandma's Fingerprint
or where books are sold
Paperback or E-book Format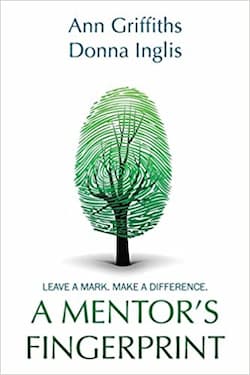 Order Here
A Mentor's Fingerprint
or where books are sold
Paperback Format
REIGNITE YOUR LEADERSHIP HEART will inspire you to unleash your full potetial and leave a timeless fingerprint that inspires others.
Ann is a passionate mentor to women who are called to positions of leadership, But when she experienced deep loss and God's calling took a backseat to her business ambitions, she found herself in a dark place that she could navigate only with God's amazing grace. Through biblical examples and her own story of struggle and restoration, Ann encourages women who may be lost in their own wilderness and in need of hope and grace.
What people are saying…
"Chronicling her personal struggles and God's faithfulness to redeem her wilderness experience, Ann demonstrates that you don't have to be perfect to be a leader – but you do need to be resilient."
Teresa Janzen, Author, speaker, and host of Radical Abundance podcast
"Wow! Run, don't walk to get your copy! Seriously!" Delanie Brown
This book is not your run-of-the mill "how to" for leadership. It's part autobiography and part leadership principles, Actual life experiences show the true up and down trajectory toward authentic leadership. It connects real life events and how they can propel you to be an influencer, no matter your life situation. Well written and engaging, a great read if you're looking for a distinctive and candid read about genuine leadership.
—————
GRANDMA'S FINGERPRINT is the poignant, gripping story of one woman's faith, courage, strength, and love in the midst of heartbreaking circumstances. By word and example, along with sacrificial love, she changed the life of the author, her granddaughter, and influenced future generations for good.
Readers will get to know Grandma and one little girl who could have gone adrift in a tragic family situation. Instead, she became a faith-filled and secure woman, an influential leader, and a loving wife, mother, and grandma – because of her grandma's love. This inspiring book offers encouragement and hope and is a timeless example of the vital role grandparents can play.
What people are saying…
"This is the perfect book for any grandma, grandma wannabe, or grandma who finds herself raising her grandchildren – who wants or needs to understand the critical role she can play in the lives of future generations. You won't want to put down this tribute to a great woman who saw herself as just someone doing what she needed to do and making the best of even the worst situations."
Barbara Mang Kois, author, co-author of five books and 600+ articles in the Chicago Tribune
"Love, love, love it! I highly recommend this book for any grandma or soon to be grandma! It is one of my favorite books. An incredibly encouraging story of the impact of one grandma. You will love it! Ann, the impact your grandma had on you really touched my heart. You can call me your official cheerleader!"
Athena Dean Holtz – Redemption Press, Founder
—————
A MENTOR'S FINGERPRINT
We all mentor everyday – whether we realize it or not. We leave a mark and make a difference in the lives of the people in our lives. The question is, "What kind of mark are we leaving? What kind of difference are we making?"
Filled with real-life stories, guiding principles, and practical tools, this book inspires, empowers, and equips the formal or informal mentor.
If you want to know what mentoring can do in and through your life and what it means to affect the lives of others for eternity, this book will help you get there. If you want to intentionally come alongside others and make a difference, A Mentor's Fingerprint is for you and your friends.
What people are saying…
"I have read many books on mentoring and this one would probably rank on my "top 5 list" for being practical for someone wanting to know how to be a better mentor."
Mandy J. Hoffman – GoodReads